LSMC 11 (Digital/Downloadable)
$19.99
This is a downloadable product. It includes the the LSMC 11 software and digital license key.
For more information on how to receive this product after purchase, please read the post-checkout instructions at the bottom of this page.
NOTE: Digital products are non-refundable. If you have any concerns prior to purchasing LSMC 11, we recommend that you use the LSMC 11 Compatibility Tool.
Description
LSMC 11 is the latest new and improved LSMC release. It is Windows 11 compatible, can be used on an unlimited number of computers, and includes all the new updates and features. The digital license key included with this product will also give you access to all future LSMC 11 releases/updates.
Post-checkout Instructions
1.) After checkout you will be redirected to a page containing a link to download your license key. An example is shown below:
*If you used PayPal, you must click Return to Merchant to be redirected to this page.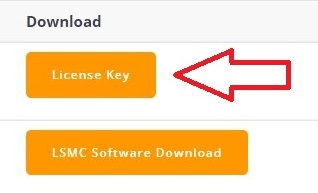 2.) Click the "License Key" button to download the file containing your digital key.
3.) An email containing a download link will also be sent to the email used at the time of purchase. If you do not receive it, check your spam/junk folder.