How To Create Custom Ringtones for iPhone Using iTunes on a Windows PC
Anyone who has owned an iPhone for any period of time knows that most, if not all things have to be done a very specific way – "the Apple way"; ringtones are no exception.
Creating custom ringtones and placing them on an iPhone is not quite as simple as it is for Android, but we're sure going to do our best to simplify the process as much as possible with this guide.
Quick Links: Step-by-Step Guide Downloads
You will need to following:
Lightning to USB cable
A computer with iTunes installed
Video Guide
Step-by-Step Guide
Outline:
Locate audio clip
Copy clip to iTunes
Adjust start/stop times
Convert clip to AAC
Change AAC file extension to .m4r
Copy ringtone to iPhone
Set Ringtone
Step 1 – Locate Audio Clip
The first step is to locate the media you would like to use for your ringtone. For this example, the audio clip is located on the Windows desktop.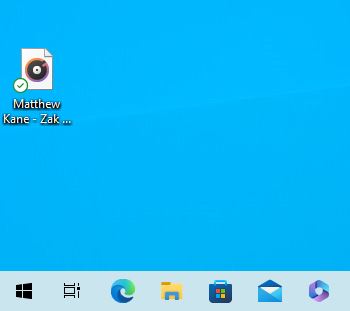 Step 2 – Open iTunes
Next, open iTunes. If it is not already downloaded and installed, you can get it here: iTunes Download
Once iTunes is open, Select Songs on the left hand pane under Library.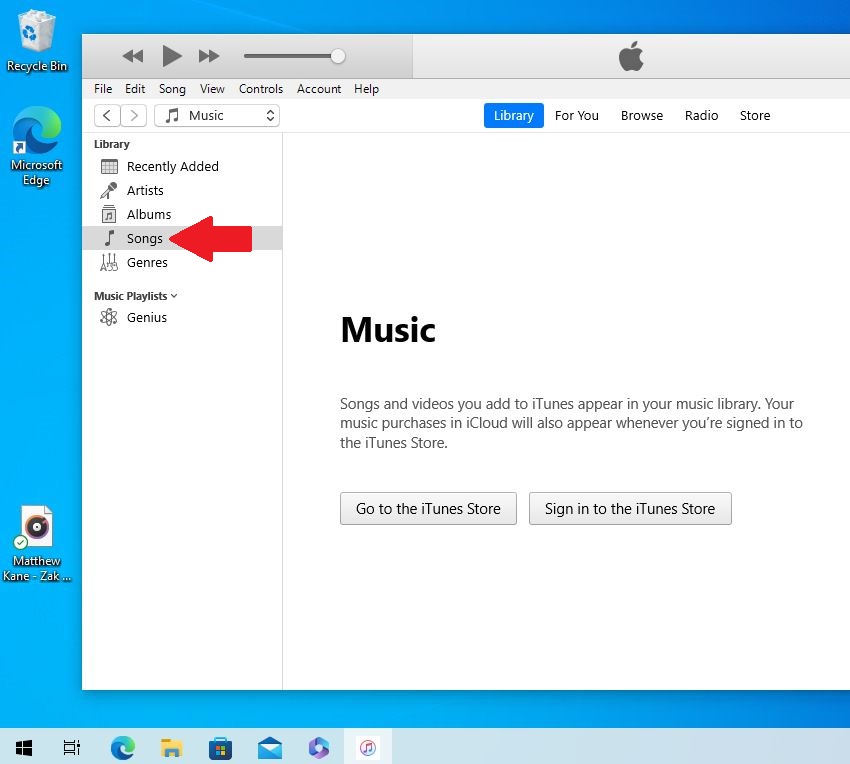 Step 3 – Copy Audio Clip to iTunes
Drag the audio clip over into iTunes.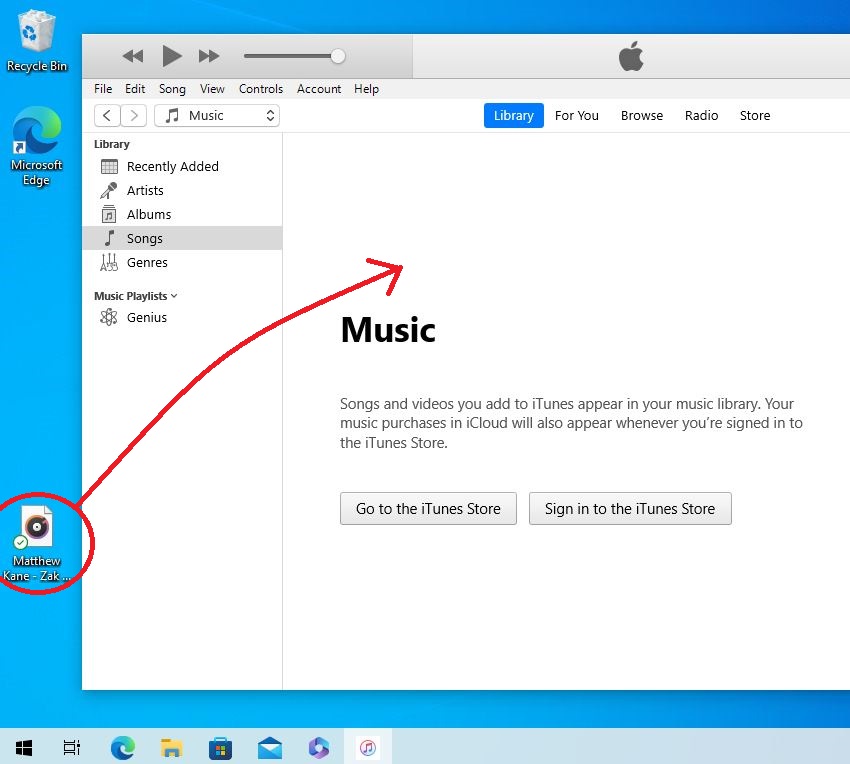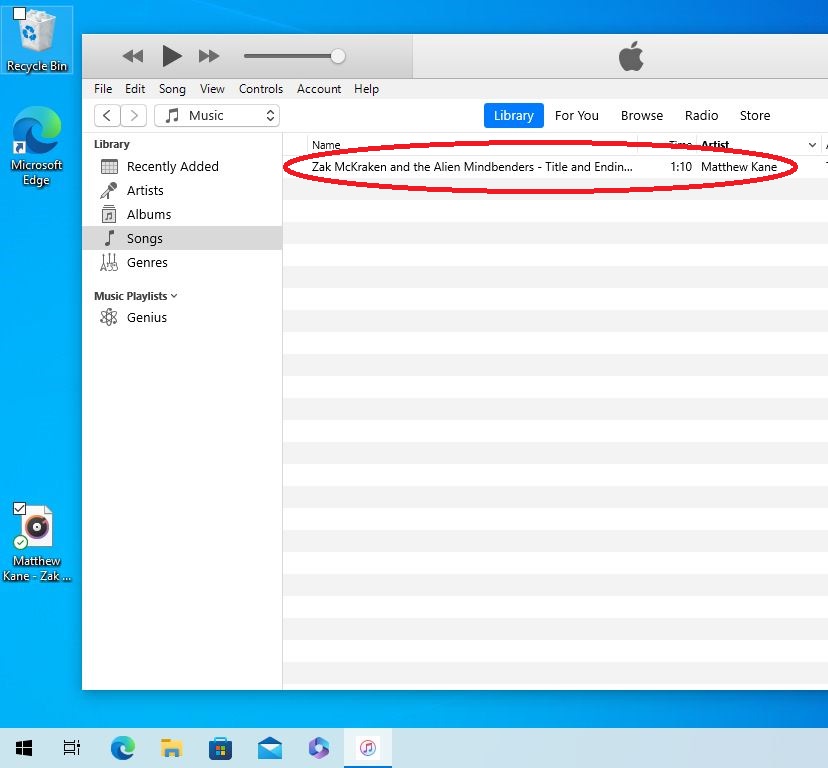 Step 4 – Change the Start & Stop Times on the Audio Clip
Right-click the newly placed audio clip in iTunes to bring up a context menu. Select Song Info.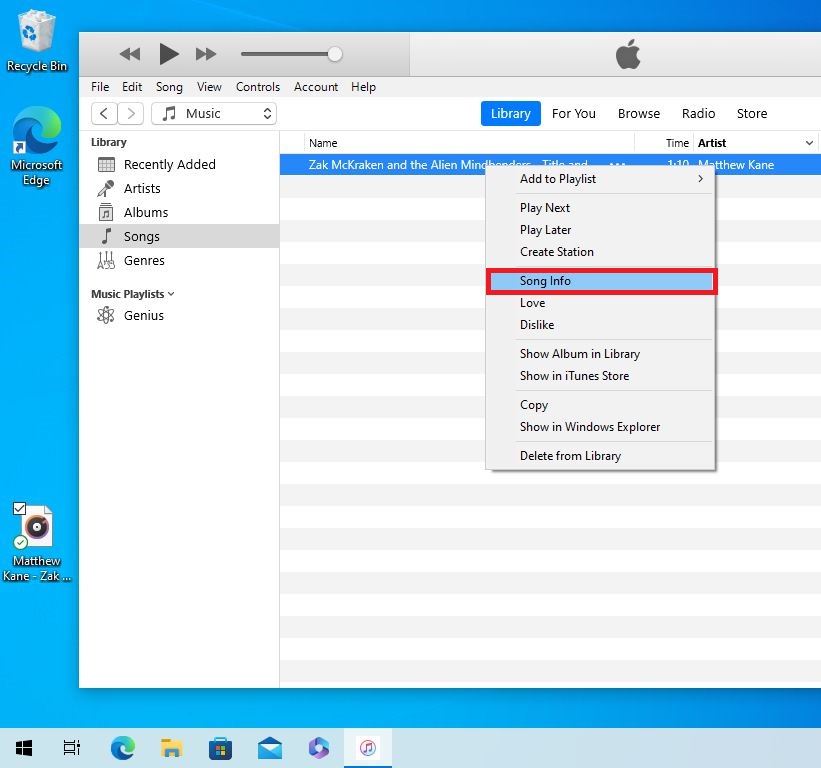 Next, click Options.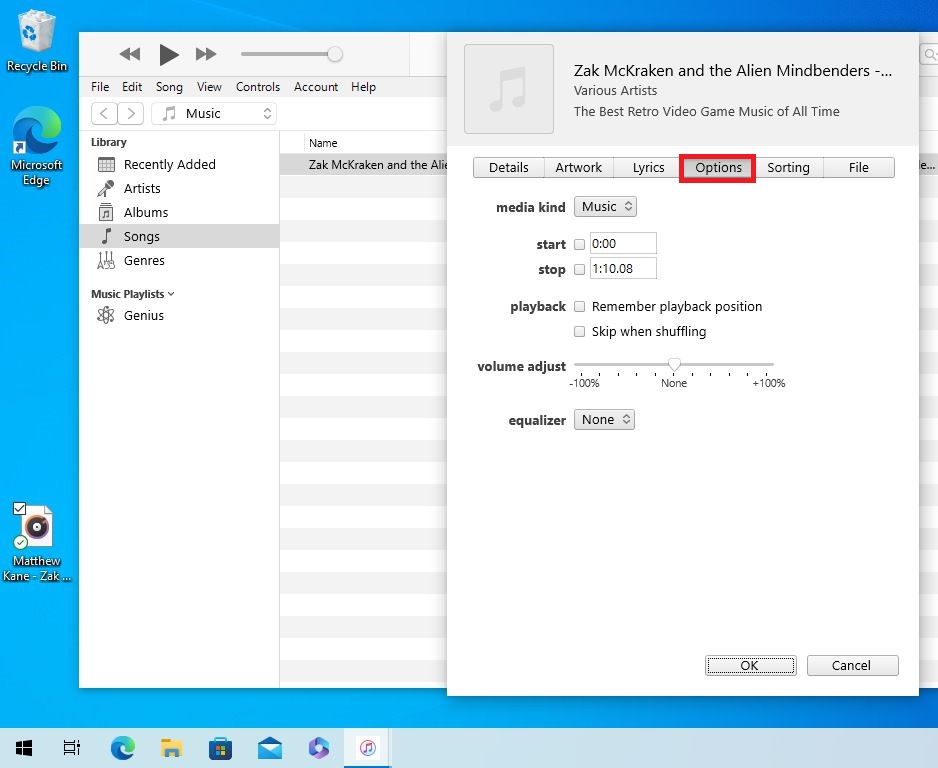 Here is where we need to select the part of the clip that will be used for the ringtone. Remember, the default ring time on iPhone is 20 seconds.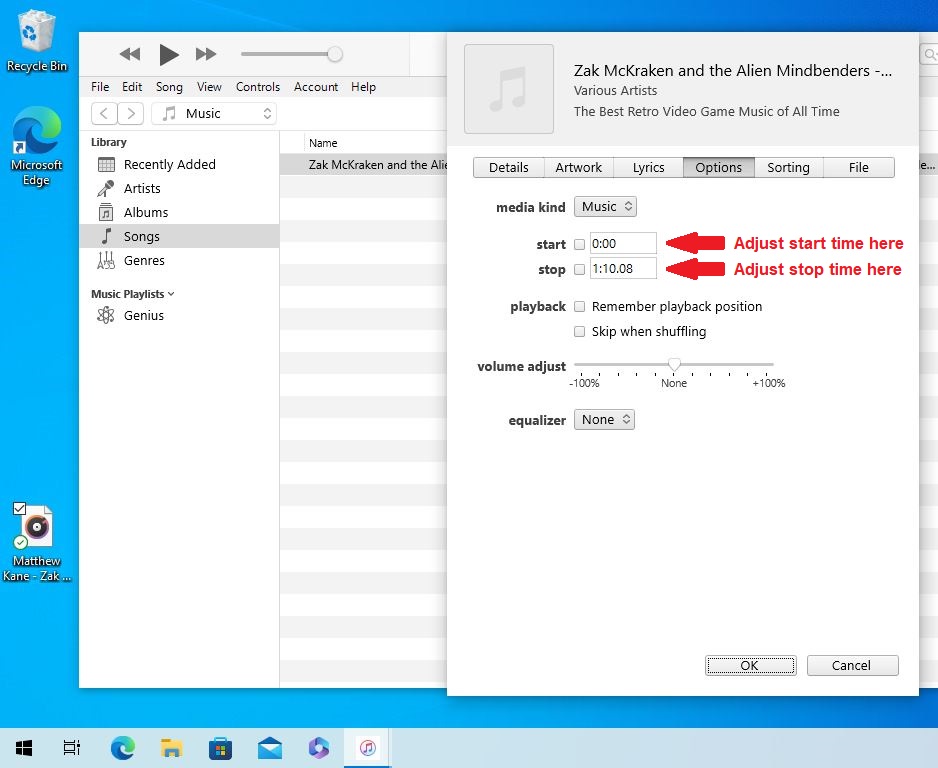 I am going to start the clip at 0:07 seconds and end it at 0:27. Also, don't forget to tick the start and stop boxes. Once done, click OK.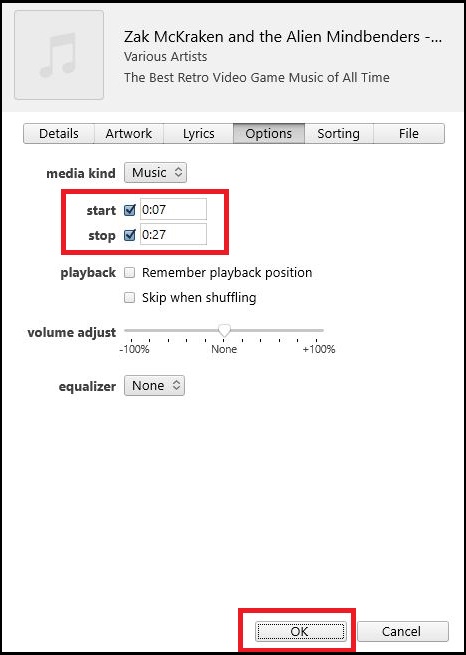 Step 5 – Convert the Clip to AAC
With the clip selected in iTunes, click File -> Convert -> Create AAC Version.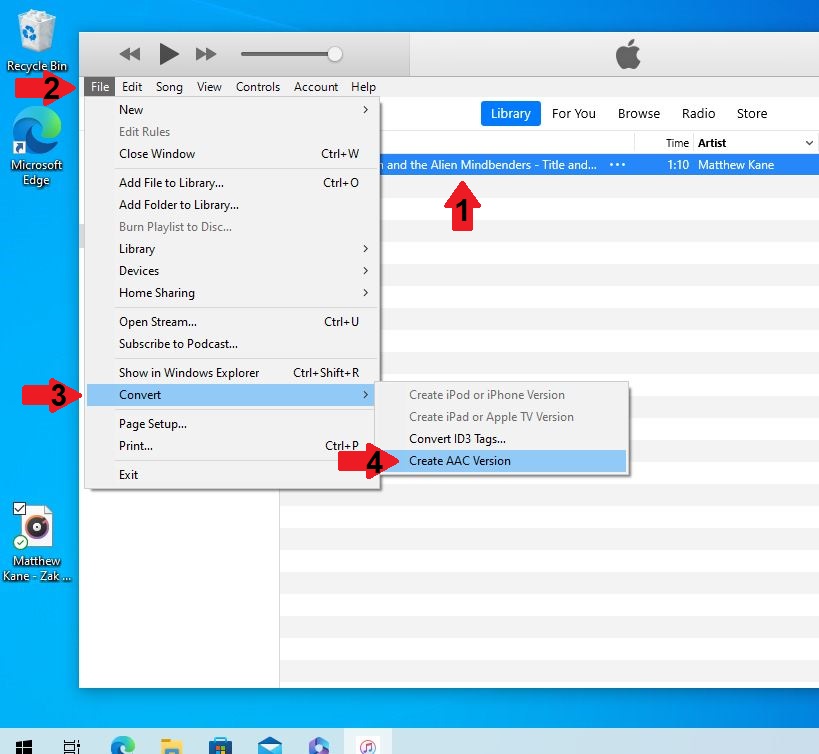 Step 6 – Locate the AAC Version of the Clip and Rename the Extention to .m4r
Once the AAC conversion is done, we need to find the file in Windows File Explorer. The default music location for iTunes is This PC -> Music -> iTunes -> iTunes Media -> Music. From here you will need to find the correct folder based on the artist/album.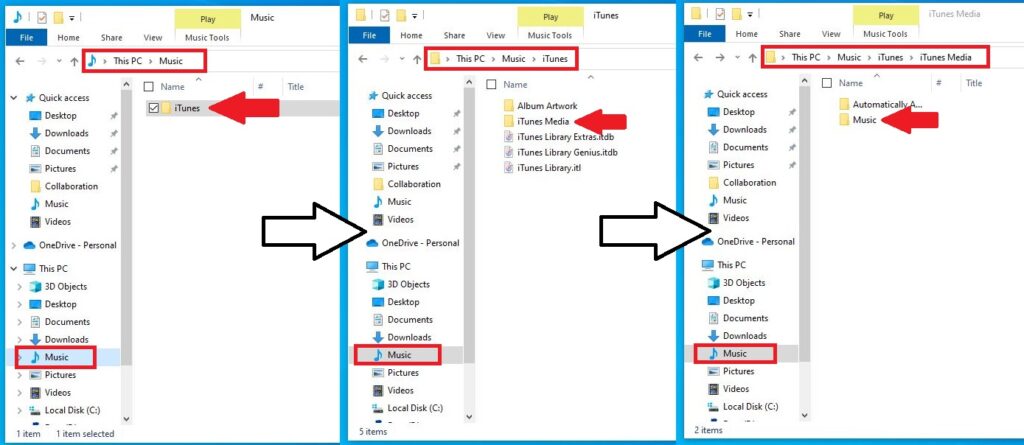 In this example, the AAC file is in Various Artists -> The Best Retro Video Game Music of All Time.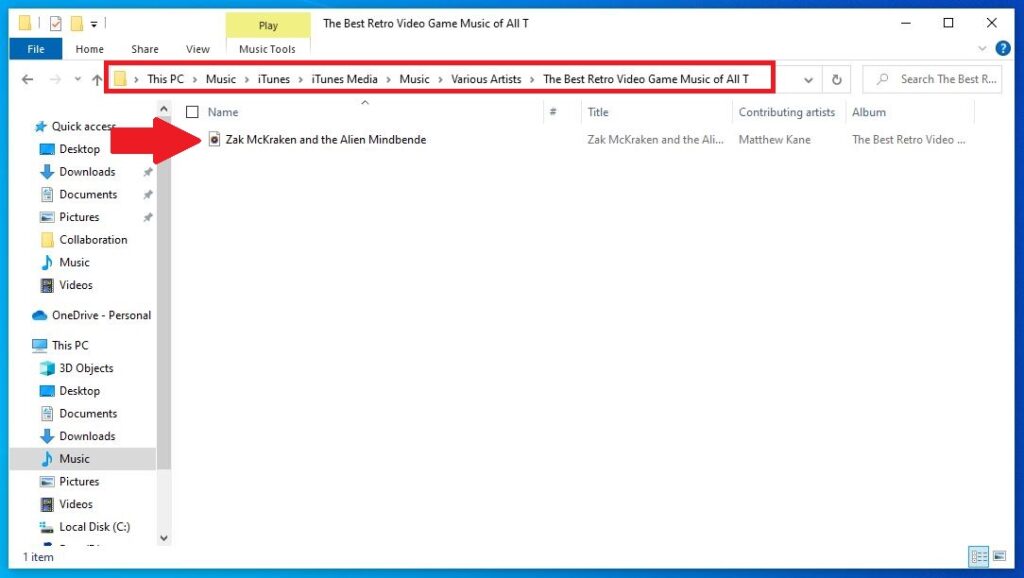 The file extension is currently .m4a and needs to be renamed to .m4r. Before this can happen, we need to make sure the file extension is visible. To do this, open up Folder Options.
In Windows 10, click View -> Options -> Change folder and search options.
In Windows 11, click the 3 dots -> Options.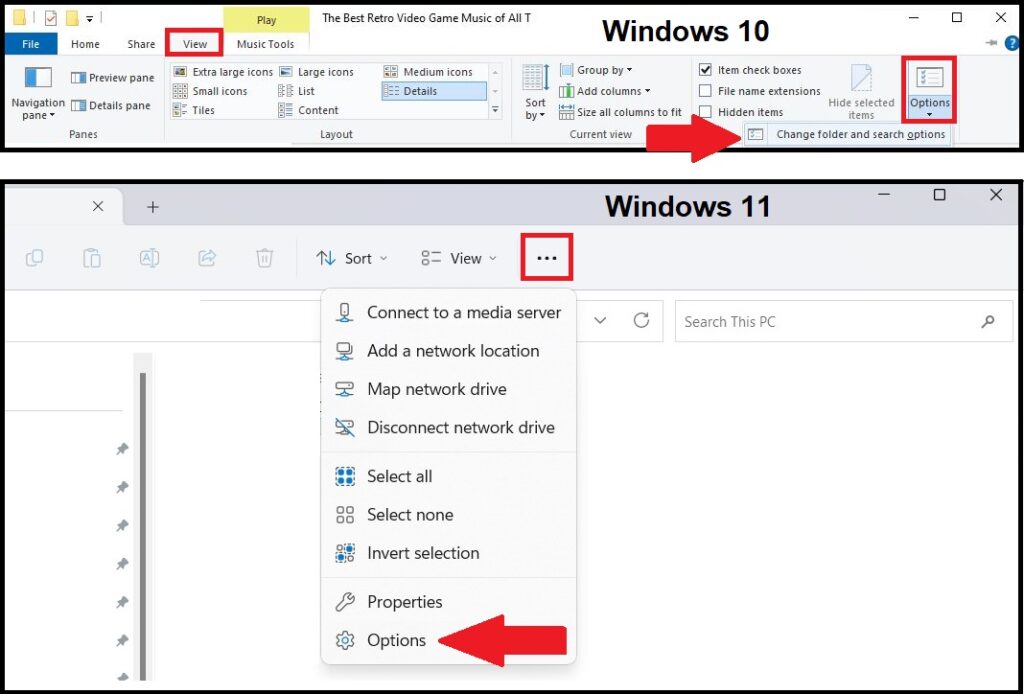 Once Folder Options is open, click View and then untick the box to Hide extensions for known file types and click OK.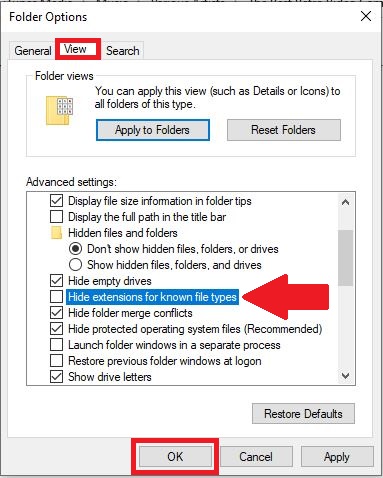 The file extention is now unhidden. Right-click the file, click Rename, and change the .m4a to .m4r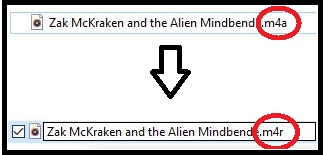 Step 7 – Plug in iPhone
Next, grab a Lightning to USB cable and plug the iPhone into the computer. Click Allow on any prompts that pop up. You may also need to input your passcode.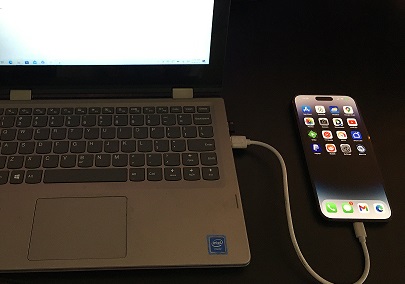 Step 8 – Copy Ringtone to iPhone
Switch back to iTunes on your computer (don't close the file explorer window) and you should now see your iPhone in the left-hand pane. Click Tones.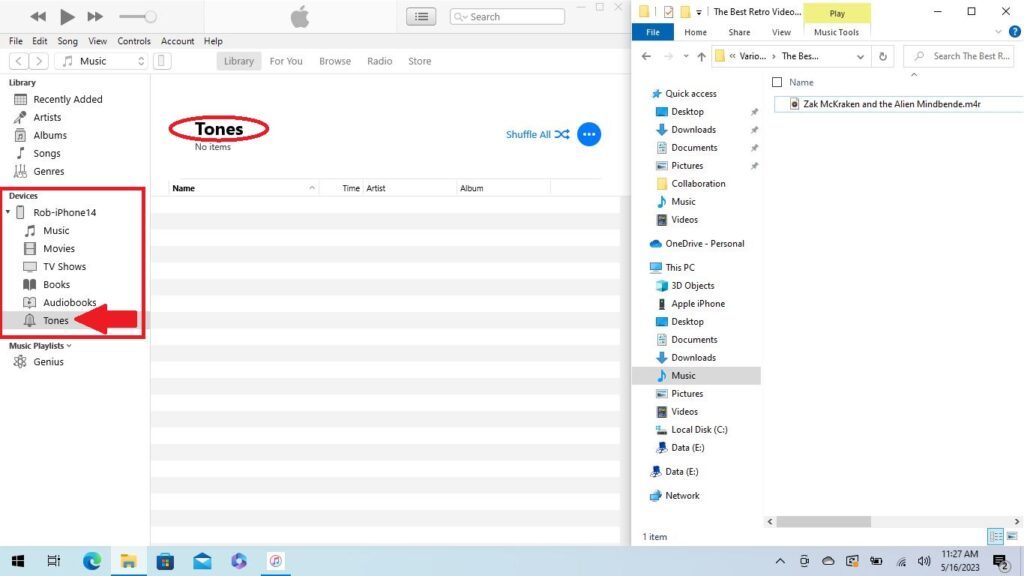 Drag the .m4r file into iTunes under Tones.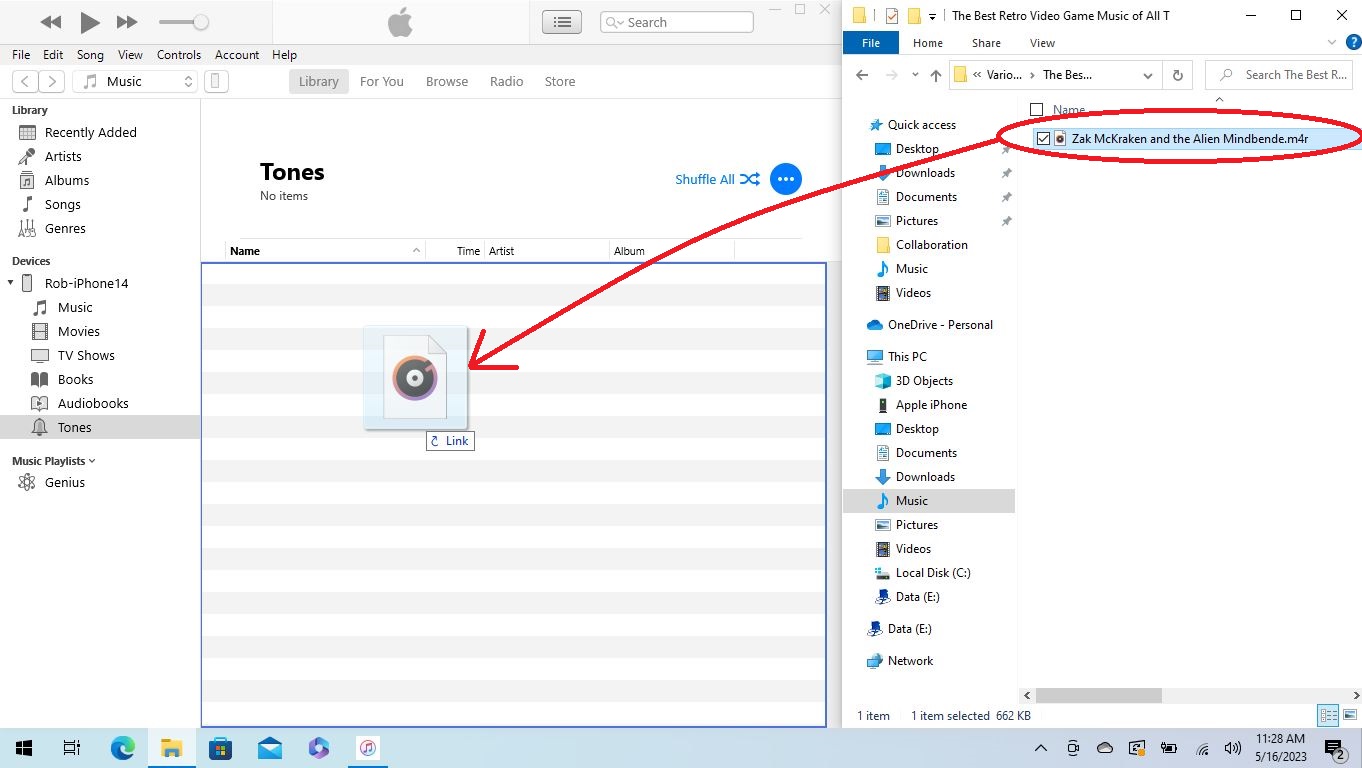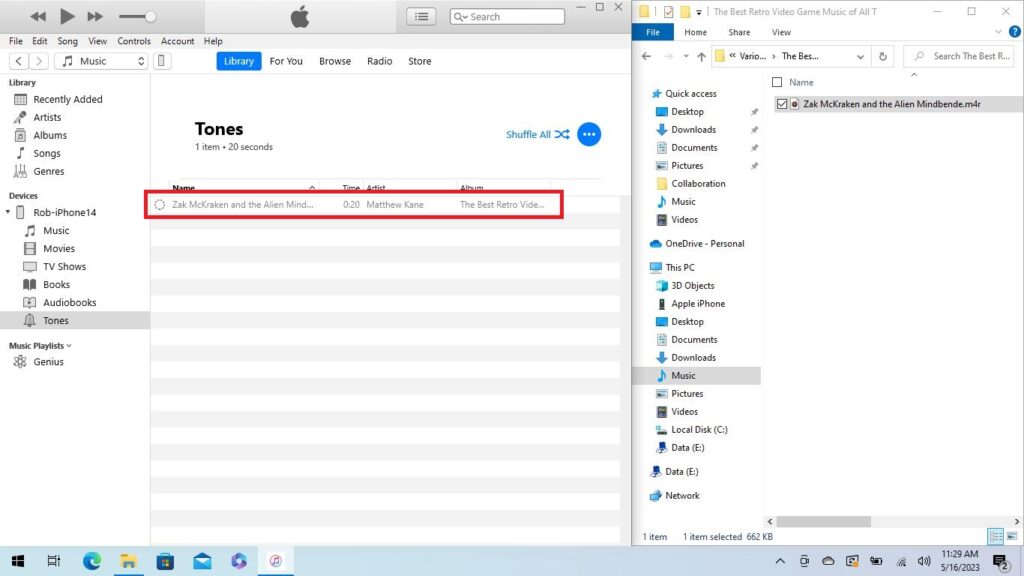 Step 9 – Set Ringtone
The ringtone has now been successfully added!
The last step is to select it on the iPhone.
On the iPhone, go to Settings -> Sounds & Haptics -> Ringtone. Tap the newly created ringtone and you're done!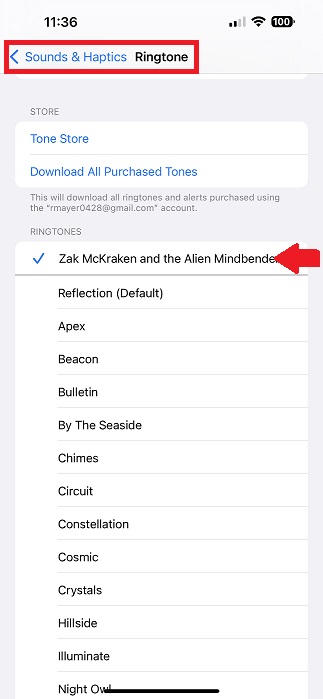 Downloads
Did you find this page helpful?
PID: 20230516-00001